The SERENE HOUSE Story
Since 1995, Mr. Peter Hsiao has been on a mission to change the air you breathe. He began by producing diffusers for world-leading companies from his own factory. Which has since evolved into his own brand, SERENE HOUSE, born in 2010. With a passion for healthy air care to help counteract the pollution and stress of our modern world, Mr. Hsiao expanded his efforts, partnering with Swiss/ Danish designer Carsten Jörgensen, and a talented team of in-house designers and engineers. Today, SERENE HOUSE is a global company known for their stylish, well-functioning diffusers produced with quality care and integrity. Perfect for your home or workplace.
100's of products available from our partnering Ayurvedic artisans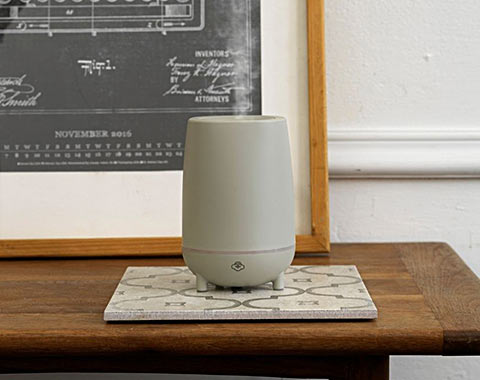 Multi-Generational Family-Owned & Operated With Integrity
SERENE HOUSE is a family-owned and operated company, with two generations of family members actively working towards the company's development and expansion. Additionally, their tight-knit team has many employees who have worked together since the beginning and have become like family.

SERENE HOUSE is the only brand in the fragrance market producing their own complete diffusers in their own factory—this simplified supply chain supports their ongoing commitment to integrity and quality assurance.
SHOP SERENE HOUSE
High Sourcing Standards & Quality Assurance
SERENE HOUSE maintains high sourcing standards and long-term partnerships with their suppliers who are experts in the field. All of their products are thoroughly tested in each local market. What's more, they strive to not only meet but exceed standard testing regulations for the utmost quality and safety of their diffusers and essential oils.
Follow SERENE HOUSE