Raja's Cup® Natural Coffee Alternative 20 Bags
$12.00
Coffee alternative. Why choose coffee or caffeinated drinks when you can sip your way to health with our delicious all-natural beverages? Drink to your health.
Skip the coffee and start your day with a robust, caffeine-free Ayurvedic brew—now in bags for your convenience! Raja's Cup is a rich-roasted blend of clearing-nut tree, coffee senna, licorice, and ashwagandha, with antioxidant properties and other health benefits. 20 tea bags. 
• Full-bodied flavor, caffeine-free, gluten-free, grain-free & no carob
• Caffeine-free, gluten-free, grain-free, and no carob
• Has antioxidant properties, helps cells against the effects of free radicals1
• Precise blend of four powerful herbs including ashwagandha
• Revered by the kings of ancient India for supporting vitality & overall well-being
Clearing-nut tree (seed), Coffee senna (seed), Licorice (root), Ashwagandha (root). 20 tea bags.
Place one bag in one cup of boiling water and steep for 2-5 minutes. Add milk or cream and sweeten to taste. Raja's Cup au lait: For a special treat, mix one part double-strength, freshly-brewed Raja's Cup with one part steamed milk (just as delicious with soy, rice, or almond milk). Sweeten to taste.
Origin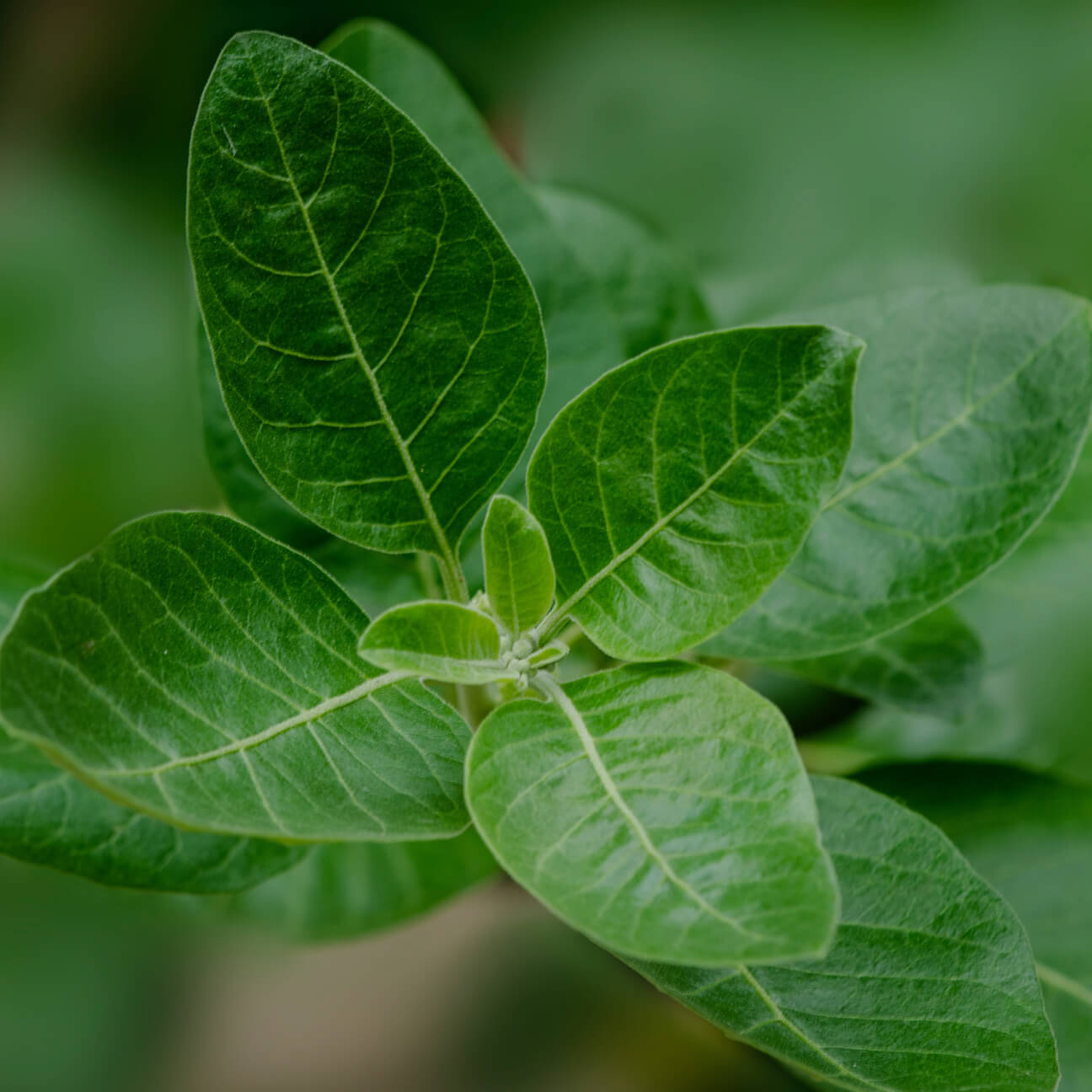 Key Ingredients
Formula
Origin
Clearing-nut tree (seed), coffee senna (seed), licorice (root), ashwagandha (root).
Raja's Cup goes beyond other coffee substitutes to offer time-tested health benefits. This full-bodied beverage is a precise blend of four potent herbs—clearing-nut tree, coffee senna, licorice, and ashwagandha—that work synergistically to promote well-being and vitality.
In ancient India, the kings—'rajas'—drank a nourishing Ayurvedic beverage to promote vitality and overall well-being. Now you, too, can enjoy the rich-roasted flavor and benefits of Raja's Cup—a robust, caffeine-free blend of clearing-nut tree, coffee senna, licorice, and ashwagandha.
Reviews
★★★★★
Carolyn G.
wonderful flavor. I put it in my decaf coffee and in my herbal teas!
★★★★★
Kristin
I've quit caffeine this year, and this is the perfect substitute when I find myself craving a good cup of coffee. The smell is divine!
★★★★★
QG
This stuff is great. The Raja's Cup. The first time I made a cup of it with the tea bag option: I had poured boiling water over the tea bag in a milk glass mug or cup. or glass. it was a glass. I had covered the top with an upside down (clean) lid from a jar I had already recycled. I think I had jostled the tea bag with a bamboo skewer a bit before covering the glass with the clean lid from the jar I had already recycled. and I forgot about the Raja's Cup, that was brewing. Until I realized I had forgotten about it. Later that day. though it had totally cooled off by then. The temperature of the beverage from boiling. Though: it was such a great taste. I had made it the next time without having let it cool completely: and it was more of a less intense taste. Though the first time I had just by chance: let it cool completely from boiling: it was super strong-tasting: just exactly like coffee though 100% better.
These statements have not been evaluated by the Food and Drug Administration. These products are not intended to diagnose, treat, cure, or prevent any disease.