Hi,
I'm Amy
Ayurveda Health Practitioner /
BA, Science of Ayurveda Wellness & Integrative Health /
Consultant for the Healthy, Happy Mother & Baby Program /
Herbalist / Aromatherapist / Yoga Asana Instructor.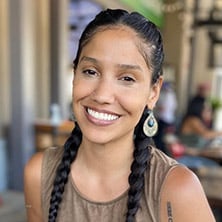 AMY REYES Ayurveda Wellness & Integrative Health Yoga Teacher

Specialties New moms and babies
Family wellness
Women's health
Men's health
Yoga
Aromatherapy
Speaks English & Spanish
"The nature of life
is to grow."
— Maharishi Mahesh Yogi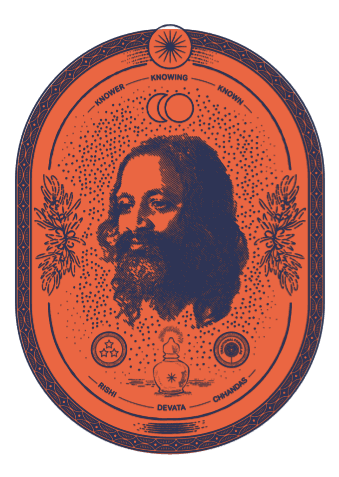 AYURVEDIC JOURNEY
Amy was born in California, where she grew up hiking and playing in the ocean. In college, she was looking to transfer when she heard about Maharishi International University's Ayurvedic studies program. "When I googled Ayurveda and the university, I had the wow moment—the moment of all moments I had been looking for." After three years at MIU, she graduated with a BA in Ayurveda Wellness and Integrative Health, along with a certificate in the Healthy, Happy Mother and Baby Program. She also became a Certified Nurse Assistant through Indian Hills Community College. Today, Amy is in the process of exploring ways to make Ayurveda financially accessible to everyone. "My goal is simple: to help as many people as I can with the blessing that is Ayurveda."
Q&A WITH AMY
"Climb the mountains and gather their good tidings."
— John Muir

HIDDEN TALENT: SINGING
My voice has a jazz-opera thing going on. Still trying to beat that stage fright! I sang a couple of times on stage. It's my other love along with Ayurveda.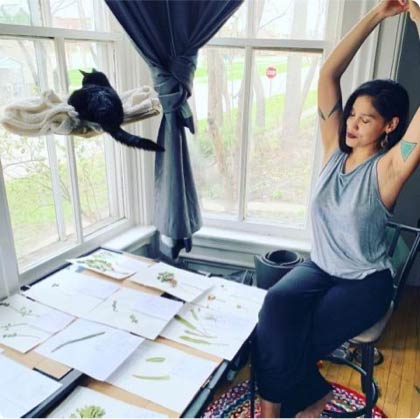 "Kindness and consideration are never wasted."
— "1001 Ways to Enlightenment" by Arcturus Publishing

TATTOOS
Although frowned on by some, to me tattoo culture is sacred.

INSPIRATIONS
Love yoga. It's not an exercise but a way of life. Travel expands my mind and heart. I am surrounded by wonderful empowering women, including my great grandmother, mother, sister, and aunt.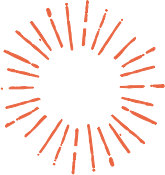 FAVORITE THINGS
Exercise! Free endorphins? I'll take it
Going to as many national parks as possible
Volunteering—don't forget about the human family that needs you
Animals—I have many! Earth angels I say
Big belly laughs are my favorite. I can't get enough.

ON MAKING A HAPPY HOME
I believe the home is the extension of you. Treat it with respect and love, and your home will be the happiest place on earth.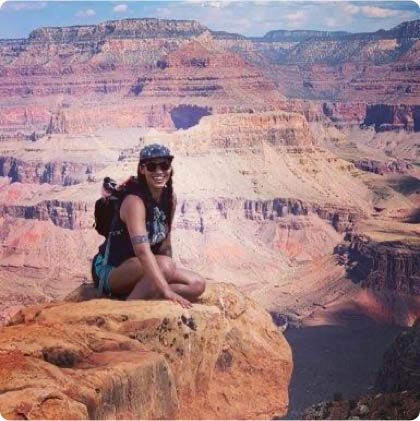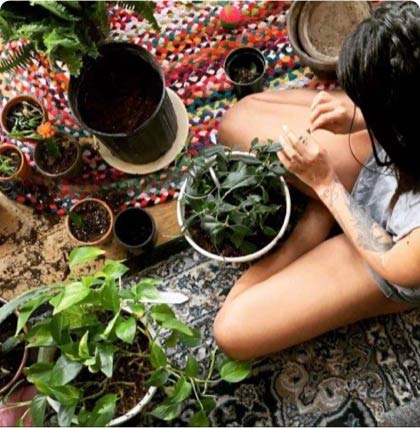 ON BEING A PLANT MAMA
I love taking care of my houseplants and planting gardens in my yard. It makes me feel closer to nature. Everyone has a green thumb. You can do it!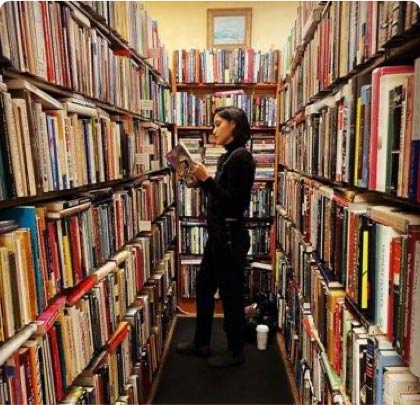 ON EDUCATION
I'm a big advocate for reading books. Whatever you want to learn is out there!
"Happiness is when what you think, what you say, and what you do are in harmony".
— Mahatma Gandhi