The Kansa Organics Story
After a move from India to the west, Kansa Organics creator Puneet Wadhwani found himself deeply disconnected from the traditional wisdom and ancient rituals of his culture. He longed to combine Eastern traditions with Western interests, so in 2017 Kansa Organics was born: A premium resource for sustainably sourced handmade massage tools.
Today, Kansa is a dynamic hub for holistic beauty and wellness, supplying facial tools and Ayurvedic oils to consumers, professional estheticians, and natural beauty educators around the world. In their Kansa Academy, clients and professionals can expect to get an introduction to Ayurveda, an in-depth look at the doshas, and kansa wand technique training for maximum benefits.
100's of products available from our partnering Ayurvedic artisans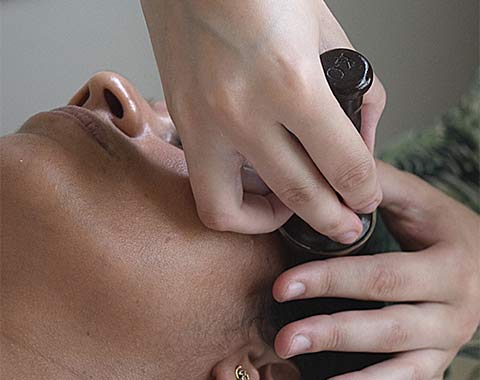 An Ancient Ritual with a Myriad of Benefits
According to Ayurveda, kansa has numerous benefits for the mind and body. Bronze is an effective activator, stimulating connective tissue and marma points within. It aids in toxin release, lymphatic drainage, and oxygen flow. Massaging along the contours of the face with the kansa wand, roller, or gua sha helps to reduce the appearance of fine lines by toning the skin, relieving head, facial, and jaw tension, promoting natural collagen production, improving blood circulation, and more.
Shop Kansa Organics
Follow Kansa Organics